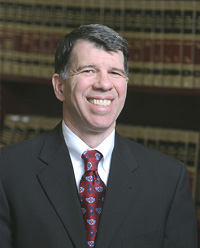 My practice focuses on disability law, with an emphasis on disability benefits. I litigate at all levels from initial applications, through administrative appeal and court appeal: (1) federal employee and postal worker claims for disability retirement annuities; (2) Long Term Disability (LTD) and Short Term Disability (STD) insurance applications including ERISA (Employee Retirement Income Security Act) claims and private policies (3) Teacher, State and County employee Disability Retirement benefits in Maryland; and (4) Social Security Disability benefit claims. I also handle other insurance disputes and employee benefit disputes such as life insurance and health insurance claims.
I have represented thousands of workers on disability claims arising out of numerous emotional and physical illnesses as well as injuries, including, for example, MS (multiple sclerosis), dementia, Traumatic Brain Injuries (TBIs), chronic fatigue, fibromyalgia, immune system disorders, Lyme disease, rheumatoid arthritis, diabetes, heart disease, back injuries,  depression, bipolar disorder and post-traumatic stress disorder (PTSD).
I assist federal employees and postal workers in all 50 states on claims for disability retirement. I also assist on a broad range of related federal employment issues, including for example:
Obtaining Family Medical Leave Act (FMLA) and other approved leave
Obtaining reasonable accommodations
Fighting AWOLs
Fighting proposed removals and other discipline
Obtaining removals for medical inability to work
I have worked on cases with the Maryland Disability Law Center, the Maryland American Civil Liberties Union, University Legal Services, the Maryland State Teachers Association, and the Washington Lawyers Committee for Civil Rights and Urban Affairs. These cases have included claims for freedom of speech, freedom from racial discrimination, equal access to public facilities for individuals with disabilities, and enforcement of rights under IDEA for students with disabilities.
I was founding co-chair in 2008 of the Maryland Trial Lawyers Association ( now Maryland Association for Justice (MAJ)) Section on Disability Benefits Law and remained co-chair for 10 years. I was co-editor of the MAJ Trial Reporters magazine for 2006-2007 for 10 years. I was chair of the 2003-2004 American Trial Lawyers Association (now The American Association for Justice (AAJ)) Section on Social Security Disability Law and was an executive committee member of this Section for five (5) years. I have presented seminars on disability benefits law at the national meeting of the AAJ and the National Organization of Social Security Claimants' Representatives (NOSSCR). I have lobbied Congress on behalf of Social Security disability claimants and represented a claimant in testifying before the House of Representatives Subcommittee with oversight of the Social Security Administration. I was a faculty member of the Social Security seminar sponsored annually by the District of Columbia Bar Association for six years. I mentored other attorneys handling Social Security disability claims through the District of Columbia Bar Association for 10 years. I have been on the Board of Directors of the American Civil Liberties Union (ACLU) of Maryland for ten years and was President from 2005 to 2008.  I have also been on the Legal Advisory Board to the National Capital Chapter of the National MS Society for over 10 years.
Professional Experience
ANDALMAN & FLYNN, P.C.
Founding partner; June 1998 – Present
SILBER, ANDALMAN, PERLMAN & FLYNN, P.A.
Of Counsel, Partner; September 1988 – June 1998
FRIEDMAN & WIRTZ
Associate; October 1987 – June 1988
The primary client of this labor firm was the United Transportation Union. My work included litigation of a successful federal court class action suit involving the duty of fair representation.
ANDALMAN, ADELMAN & STEINER, P.A.
Founding Partner; 1973 – 1987
In 1973, I, along with two other recent law graduates, opened a law office in Hattiesburg, Mississippi, with a focus on civil rights advocacy. I built and helped manage this firm for 14 years.
My practice included not only voting rights and employment discrimination claims but also Social Security disability, personal injury, worker compensation, domestic relations, and criminal defense work. My clients included the East Jasper County Consolidated School District, locals of the American Federation of Teachers, the International Woodworkers of America Local No. 5443, the International Brotherhood of Electrical Workers Local No. 1317, the Gulfcoast Pulpwood Association and the Mississippi Poultry Workers Union.
The firm had a significant impact on Hattiesburg, Mississippi, and the surrounding area, through its civil rights litigation. I successfully represented the Plaintiffs in the following cases:
Boykins et al. v. City of Hattiesburg, C.A. No. H77-0167(N). Southern District of Mississippi, 41-page opinion issued February 29, 1984, after seven years of litigation. Cooperating counsel with Lawyers' Committee for Civil Rights Under Law. First decision in the State of Mississippi finding that the commission form of city government with at-large elections violated the Voting Rights Act.
Beamon et al. v. City of Ridgeland et al. consolidated with Anderson et al. and United States v. Madison County School District, J84-0094(L) and J-3700(L). Southern District of Mississippi Consent Order, September 10, 1986. Cooperating counsel with Lawyers' Committee for Civil Rights Under Law and the NAACP Legal Defense and Education Fund, Inc. Settlement was reached the first day of trial and wholly favorable to Plaintiffs pursuant to which the Ridgeland Municipal Separate School District was closed and the students re-integrated into the Madison County School System. This case may be the first in the country in which an operating school district was closed because of civil rights violations.
Ivy et al. v. Meridian Coca-Cola Bottling Company, C.A. No. E84-0022(L), Southern District of Mississippi (co-counsel). Opinion finding Defendant guilty of classwide racial discrimination in promotions, issued June 4, 1986, after a six-day trial.
Pittman v. Hattiesburg Municipal Separate School District, 664 F.2d 1071 (CA 5 1981). The decision for Plaintiff on a claim of racial discrimination in pay, comparing individuals in similar jobs at different times. The significant decision for pay equity litigation.
Education
B.A. in Economics, Stanford University, 1970.
J.D. cum laude, University of Michigan Law School, 1973.
Court Admissions
Elliott Andalman is admitted to practice law in the following jurisdictions:
Supreme Court of the United States;
Maryland: all state courts and all federal courts, including the Federal District Court and United States Court of Appeals for the Fourth Circuit;
District of Columbia: all local courts (Superior Court of the District of Columbia and District of Columbia Court of Appeals) and all federal courts, including the Federal District Court and the United States Court of Appeals for the District of Columbia Circuit.
Recognition
Top-Rated Lawyer 2017 to the present (by AVVO);
Maryland Association for Justice, Recognition and Appreciation for service on the Board of Governors, 2016
Super Lawyer in field of Employee Benefits, 2015 to the present;
Martindale-Hubbell Client Distinction Award, Recognition for Excellence, 2015 to the present
Top Lawyers in Maryland as selected by Peer Recognition, Highest In Ethical Standards and Professional Excellence, American Lawyer Media, 2013 to the present;
Visionary Award from the Maryland Coalition Against Sexual Assault, 2014;
ACLU of Maryland, Recognition for outstanding dedication as President of the Board of Directors, 2004-2008
Washingtonian Magazine's "Top Lawyers", December 2007.
Washingtonian Magazine's "Top Lawyers", December 2004.
Association of Trial Lawyers of America appreciation for providing free representation through Trial Lawyers Care to victims of the September 11, 2011 terror attacks before the Victim Compensation Fund.
Publications and Presentations
Andalman & P. Casciano, Nuts and Bolts of Handling Long Term Disability Benefit Claims and Appeals, © 2019, NOSSCR Seminar, Fall 2019
Andalman, How To Prevail Under the New Social Security Rules for the Evaluation of Medical Evidence © 2017, Maryland Association for Justice Seminar, Winter 2018
Andalman & P. Casciano, New SSA Regulations: Improved, or Not Improved: That Is the Question, © 2017, NOSSCR Seminar, Spring 2017
Andalman and P. Casciano, Disability Benefits for Mentally Impaired Claimants, © 2016, Maryland Association for Justice, Trial Reporter
Andalman, Documenting & Proving a Client's Pain to SSA: The Representative's Role, © 2015, American Bar Association Webinar, Spring 2015
Andalman & P. Casciano, Federal Court Appeals of Disability Benefit Claims, © 2015, NOSSCR Seminar, Spring 2015
Andalman, Disability Programs Summary, Presentations for the MS Society, Bethesda, Baltimore, Anne Arundel and Teleconference (2010-2014)
Andalman & P. Casciano, Disability Retirement Benefits for Federal Employees and Postal Workers: An Overview and Comparison with Social Security Disability, Maryland Association for Justice, Spring 2013
Andalman, and Z. Haamid, Disability Benefits Programs and Rights of Disabled Individuals Under the Americans with Disabilities Act, © 2009, Crohn's & Colitis Foundation of America Patient & Family Symposium
Andalman, and Z. Haamid, Federal Disability Retirement Benefits: An Overview, NOSSCR Seminar, Spring 2008
Andalman, Social Security Disability Benefits, © 2008, Law School for the Public
Andalman, An Outline of Benefits Available to Workers Who Become Disabled, © 2007, Maryland State Bar Association, p.7-12, Summer 2007
Andalman & Z. Haamid, Disability Retirement Benefits for Federal Employees and Postal Workers: An Overview, © 2007, NOSSCR Seminar, Spring 2007
Andalman & Z. Haamid, Disability Benefits Programs and Rights of Disabled Individuals Under the Americans with Disabilities Act, Crohn's & Colitis Foundation of America Patient & Family Symposium, Spring 2007
Andalman, Vocational Experts Are Your Friends, © 2007, NOSSCR SEMINAR, Spring 2007
Andalman and A. Hausner, Presentation for Kaiser Permanente Physician Training Seminar on Disability Benefits, Fall 2005
Andalman & P. Lindsay Parvis, The Rules Have Changed, © 2004, Trial Reporter, p.4-18, Fall 2004
Andalman & Z. Haamid Federal Disability Retirement Benefits: A Basic Outline, © 2004, ATLA Social Security Disability Law Section Newsletter, p.4-6, Vol. 6, No. 2, Summer 2004
Andalman, Federal Disability Retirement Benefits: A Basic Outline, © 2004, ATLA Social Security Disability Section Newsletter
Andalman, Scott Elkin, Christopher Lathem, et al., The Interplay of Disability Benefits Programs, ATLA Presentation, Summer Convention, 2004
Andalman & M. Duluc, Fourth Circuit Standard of Review in ERISA Benefit Claims, © 2003, Maryland State Bar Association Solo and Small Firm Practice, The Law Clerk, p.3-4, Winter 2003
Andalman & Z. Haamid, Disability Benefits Programs Summary, Vol. 13. No. 10/11 MWELA Monthly Newsletter, p.2-5, Oct/Nov. 2003
Andalman, and Z. Haamid, Federal Disability Retirement Benefits: The Nuts and Bolts of Representing Clients on Claims for Federal Disability Retirement Benefits © 2003, NOSSCR Seminar, Spring 2003
Andalman, Pre-Litigation Handling of Personal Injury Cases: Case Selection, Investigation, and Settlement, 2003 MTLA Young Lawyers Seminar
Andalman, Update on Judicial Review and Additional Evidence at the Appeals Council, p. 3, ATLA Social Security Disability Law Section Newsletter, Vol. 5, No. 1, Winter 2002
Andalman, Claimant has the Burden of Proof to Show That Drug Abuse or Alcoholism is Not Material to The Finding of Disability, p. 4, ATLA Social Security Disability Law Section Newsletter, Vol. 5, No. 1, Winter 2002
Andalman, Interplay of Social Security Disability and Long Term Disability: Application Timelines, pp. 5-6, ATLA Social Security Disability Law Section Newsletter, Vol. 5, No. 1, Winter 2002
Andalman, and Z. Haamid, Federal Disability Retirement Benefits: The Nuts And Bolts Of Representing Clients On Claims For Federal Disability Retirement Benefits © 2002, NOSSCR Seminar, Fall 2002
Andalman & Z. Haamid, Disability Benefits Programs and Rights of Disabled Individuals Under the Americans with Disabilities Act, © 2002, The Lupus Foundation of Greater Washington 8th Annual Educational Symposium, Summer 2002
Andalman, Training Material on Harassment and Discrimination in the Workplace, © May 2002, Presentation for the Educational Fund to Stop Gun Violence
Andalman, Proving the Onset of Disability in Social Security Disability Claims, © 2001, Maryland State Bar Association Solo and Small Firm Practice, The Law Clerk, p.10-11, Spring 2001
Andalman, Proving the Onset of Disability in Social Security Disability Claims, pp.1, 12, ATLA Social Security Disability Law Section, Vol. 4, No. 2, Spring 2001
Andalman and S. Elkind, Interplay of Social Security Disability and Long Term Disability, p.825-836, NOSSCR Social Security Disability Law Conference, Spring 2001
Andalman, Brown & Sturm v. Frederick Road, LTD, © 2001, The Review of Maryland Laws, p.17-19
Andalman and J. Rabin, Work After Disability, p. 1087-1096, ATLA 2001 Annual Convention, Volume 1
Andalman, Disability Programs Summary for the Silver Spring Chamber of Commerce, 2001
Andalman, Building the Record Before the Appeals Council in Social Security Disability Cases, © 2000, Maryland State Bar Association Solo and Small Firm Practice, The Law Clerk, p.9, Fall 2000
Andalman, Building the Record Before the Appeals Council in Social Security Disability Cases, p. 9, The Law Clerk, Fall 2000
Andalman and R. Silberman, Practical Pointers for Reviewing, Preparing and Presenting Disability Claims, NOSSCR Spring Seminar, 1995
Andalman and D. Chambers, Effective Counsel for Persons Facing Civil Commitment: A Survey, A Polemic, and A Proposal, © 1974, 45 Miss. L.J. 43